Meet Our Recruiters
Meet our recruitment team - your first points of contact to begin your career with Reid Health. Learn about their career paths and why they chose and continue to choose Reid.
Medical Staff Recruitment
Our Medical Staff Recruitment team is ready to help you become a valued member of our medical staff. We are happy to arrange collegial interviews and facility tours, as well as provide assistance with credentialing requirements and relocation.





Amy Powell

Director, Provider Recruitment & Retention
Contact Amy via:
Phone:(765) 983-3126
Email:Amy.Powell@ReidHealth.org








Taylor Anguiano

Medical Staff Recruiter
Contact Taylor via:
Phone:(765) 935-8931
Email:Taylor.Anguiano@ReidHealth.org










Mitchell Sherwood

Medical Staff Recruiter
Contact Mitchell via:
Phone:(765) 935-8871
Email:Mitchell.Sherwood@ReidHealth.org
Sydney Bussard

Medical Staff Recruiter
Contact Sydney via:
Phone:(765) 935-8589
Email:Sydney.Bussard@ReidHealth.org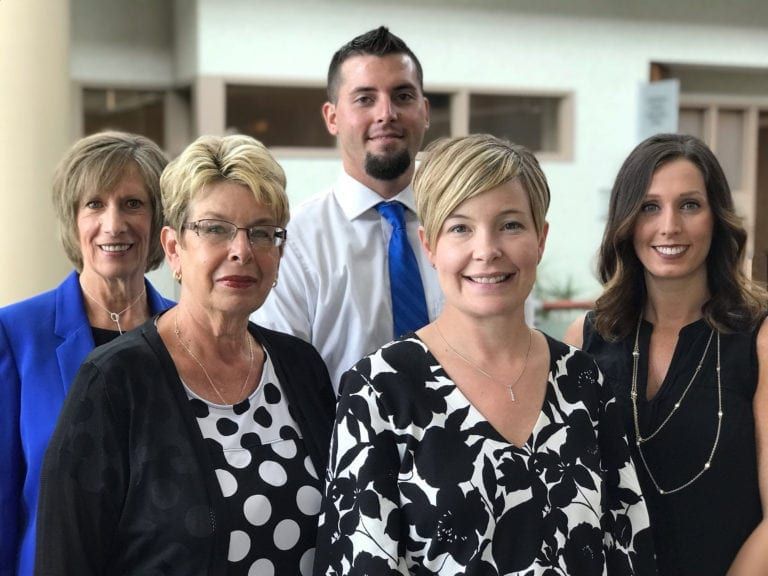 The recruitment team includes, from left: Cindy Koontz, coordinator; Pat Esham, locum tenens; Mitchell Sherwood, recruiter;
Amy Powell, provide recruitment manager; Taylor Anguiano, recruiter and Sydney Bussard, recruiter (not pictured).