Special efforts set us apart
The Reid Health culture is what makes our health system an employer of choice in the region. Our team is known for going the extra mile on behalf of patients. From accommodating weddings - at least two in the past year - in the hospital to providing that special meal for an anniversary, we seek people who put patients and their families first in everything they do.
We maintain our culture by knowing that it's our people who make us who we are -- and treating them that way by providing great benefits and encouraging work environment. We recently remodeled and expanded our caregiver's lounge on the main campus, for example. We also provide area EMTs a special area near our emergency department to take a break or have a snack. A wellness trail through a wooded area on our main campus gives team members a place to take a relaxing walk.
Wellness, in fact, is a major focus for our team, who can earn rewards for taking positive steps to improve their health and set examples for the patients for whom they care.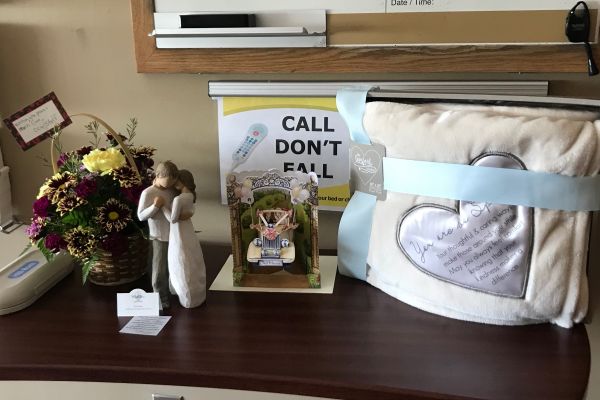 The Reid Health culture
Team members explain why Reid Health is a special place.
Our team gives back
Why choose Reid Health?
A health system now-a-days does a lot more than treat the sick and hurting. Reid Health is a partner in community well-being. The hospital's economic imperatives are to recruit new businesses (and professionals) to Wayne County and to grow the population of worker-residents. We, indeed, are unique and Wayne County is a desirable place — a positive place — to live and work. Reid works continually to build on the positives with its outreach.
Hear from our physicians